We are working to keep American businesses open, safe and thriving throughout the Pandemic. Together we can build a stronger and more connected country.
MISSION
We are working to keep American businesses open, innovative and thriving throughout the Pandemic.
PROGRAMS
Our digital content, live workshops, and service offerings, focus owners and teams on essential themes, inform decision making and provide context for optimization & growth.
COMPLIANCE
Connect and get insights from world-class advisers who are on the front lines of the compliance & zoning challenges in a world of constant change. 
CREATIVE SOLUTIONS
Learn the tools and tricks of the trade that help business keep revenue up through Covid, as well as the new challenges that come with them.
CUTTING-EDGE TECHNOLOGY
Now is the time to embrace the strategic concepts, tools, tactics of the Digital Age that are helping businesses navigate these challenging times.
Help your business stay compliant with new and relevant regulations, avoid fines, shutdowns and further business disruption.
Ensure you have the procedures, practices, and training in place to keep your employees, their families, and your customers safe.
There are opportunities in every market to make your business a standout hit. Learn how to adapt to the new COVID crisis, leverage technologies to drive more revenue.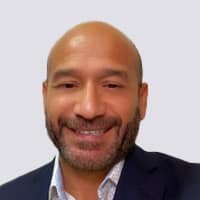 Giovanni De La Renta
Giovanni  has 20+ years of experience in the hospitality industry, with an impressive resume including executive experience with household names in the international hotelier space, including Marriott International, Hilton, Hard Rock Cafe, Ramada Plaza International, Colash, and Anderson Restaurant Group.
Giovanni has managed international projects from logistics, operations, business planning, forecasting, project management, and implementation. He is PCQI Certified (Preventive Controls Qualified Individuals), and he's been through countless FDA, OSHA, and third party audits with stellar results. With expertise in inventory, supply chain management, traceability programs, and recall procedures; he's developed, implemented and trained countless teams on their SSOP's.
Director of Operations

100%

100%

General Manager

90%

90%

Food & Beverage Director

90%

90%

Chef

95%

95%

Supply Chain

80%

80%

Traceability Programs

100%

100%

OSHA Compliance

100%

100%

FDA Compliance

100%

100%

Health Department Compliance

100%

100%

Food & Beverage Consultancy

90%

90%

Site Evaluation & Analysis

90%

90%
We provide the strategy, guidance, and capabilties
to build world-class brands and legendary lives.

Map The Strategy
We analyze and map the goals, processes and value systems of your business, target market, and other components to look for growth opportunities, and determine a path forward.

DEVELOP THE STORY
Based on your business strategy, we develop a compelling brand story  designed to resonate with your target market, and drive business objectives.

CREATE WORLD CLASS VIDEO
We create world-class video, to be used across the omni-channel, that can be broken down and up-cycled into clip after clip for your multi-year marketing campaigns.

UNLEASH THE EXPERIENCE
We develop world-class digital presence to match your media, and capture the data to elevate, connect and grow the brand.

ITERATE, INNOVATE & SCALE
We gather & leverage the data to discern actionable insights and determine further growth moves.