The stuff legends are made of
OUR WORK
Our work spans beyond the traditional concepts, methods, pixels, processes and platforms. We start with good ideas, transform them into sound strategies, and bring them to life from Thought to Profit.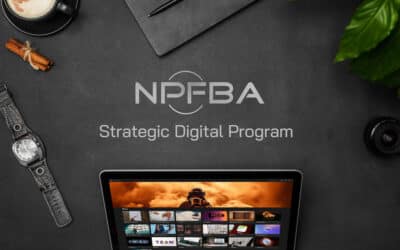 National Peace Officers & Firefighters Benefit Association Develop and manage the digital presence, brand identity, social media, workspace system, and digital strategic plan and train executives and team members for a police and firefighter association in the...
Unlocking Digital Excellence with Heroik: A Modern Guide for Visionary Leaders
In today's rapidly evolving digital landscape, organizations are constantly seeking ways to stay ahead, innovate, and remain relevant. The digital revolution has brought about unprecedented opportunities, but with it comes the challenge of navigating complex terrains, understanding intricate technologies, and ensuring that digital strategies align with overarching business goals. This is where Heroik steps in, offering a beacon of clarity and direction in the vast digital expanse.
The Heroik Difference
At the heart of Heroik's ethos is a commitment to driving transformative digital change tailored to the unique needs of each organization. Heroik isn't just another digital consultancy; it's a partner in your journey towards digital excellence. With a deep understanding of the challenges faced by executives, managers, partners, executive directors, board members, and VPs of established organizations, Heroik crafts bespoke solutions that resonate with the specific needs and aspirations of these decision-makers.
Understanding the Heroik Audience
Heroik's target audience is diverse, yet they share common challenges and aspirations. Whether you're part of a business association, a nonprofit business association, a member-based nonprofit business association, a FinTech organization, or a law firm, the digital realm offers immense potential. But to harness this potential, you need a partner who understands your world, your challenges, and your vision. Heroik is that partner.
The Digital Landscape: Challenges and Opportunities
The digital world is vast and ever-evolving. From emerging technologies like AI and machine learning to the intricacies of digital asset management, the challenges can often seem insurmountable. But with these challenges come opportunities. Opportunities to engage with audiences in new ways, to streamline operations, to drive efficiencies, and to unlock new revenue streams. Heroik's deep expertise in these areas ensures that you're not just navigating the digital landscape but mastering it.
Integrated Communications: The Heroik Way
In the age of information overload, clear, concise, and coherent communication is paramount. Heroik's approach to integrated communications ensures that your message cuts through the noise. By weaving together various communication channels into a cohesive whole, Heroik ensures that your audience receives a consistent and compelling message, irrespective of the platform or medium.
Digital Asset Management: Harnessing Your Digital Potential
In the digital realm, assets aren't just physical; they're digital. From your website to your social media profiles, from your digital content to your online campaigns, every digital touchpoint is an asset. Heroik's expertise in digital asset management ensures that these assets are not just managed but optimized, ensuring maximum ROI and impact.
The Heroik Promise
At Heroik, the commitment is not just to deliver solutions but to partner with you in your digital journey. This means understanding your challenges, aspirations, and vision. It means crafting solutions that are not just effective but transformative. It means driving results that are tangible, measurable, and impactful.
Engaging with Heroik: The Next Steps
If you're a visionary leader looking to harness the potential of the digital realm, the time to act is now. The digital landscape is evolving, and to stay ahead, you need a partner who can guide you, support you, and drive results. Heroik is that partner.
Engaging with Heroik is not just a business decision; it's a strategic move. It's a commitment to excellence, innovation, and results. With Heroik by your side, you're not just navigating the digital landscape; you're mastering it.
In conclusion, as the digital realm continues to evolve, the need for expert guidance, deep insights, and transformative solutions becomes ever more critical. Heroik, with its deep expertise, commitment to excellence, and focus on results, is the partner you need in this journey. Whether you're looking to overhaul your digital strategy, modernize your operations, or embark on a new digital initiative, Heroik is here to guide, support, and drive results. The future is digital, and with Heroik by your side, the future is bright.
Your business needs a better growth engine to keep up with the speed of change.
And that's what we offer.
90 Days to Transform Your Digital Strategic Plan